Child Custody
Monmouth County Child Custody Lawyer
Legal Representation for Parenting Plans and Custody Arrangements in New Jersey
Child custody is often a client's number one concern in a divorce. It is a highly emotional process for both parties, as well as for their child, and can lead to some of the most contentious disputes between parents. During child custody disputes, parents grapple with the potential that they may not see their child as frequently as before.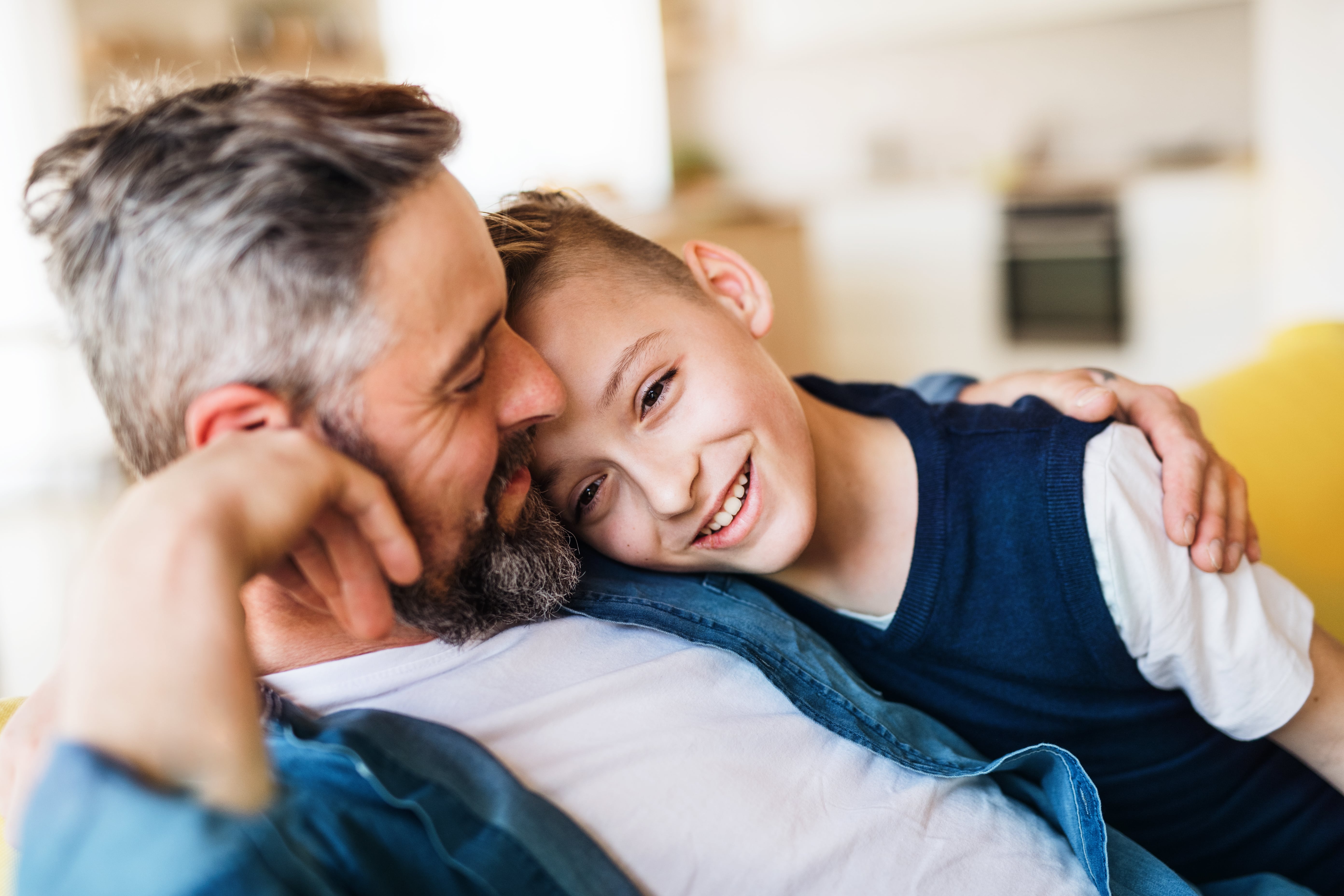 Experienced Monmouth County family lawyers are trained in state laws concerning child custody and can help parents negotiate a child custody agreement without going to trial. However, a court trial is necessary when parents disagree on the terms of custody, in which case a skilled family lawyer can help secure your custody rights. Trials are costly and can require a significant amount of preparation and legal knowledge. Custody trials may also lengthen the divorce process by months or even years, subsequently prolonging the stress and emotional strain put on you and your child.
---
Call us today at (732) 858-0282 to schedule an appointment or send us the details of your custody case using our online contact form. Our Monmouth County child custody attorney will help you determine your options and move forward.
---
Types of Child Custody Arrangements
New Jersey distinguishes between two distinct forms of child custody.
1. Legal Custody

Legal custody refers to a parent's responsibility to make important decisions on behalf of their child, such as decisions concerning their health and education. Although both parents are typically recognized as legal custodians, legal custody can extend to only one parent when circumstances deem joint legal custody inappropriate.

2. Physical Custody

Physical custody is often the most contentious topic in a divorce. It encompasses where a child will live and how much time they will spend with each parent.
There are three custody options in New Jersey:
Joint custody
Sole custody
Other custody arrangements
None of these custody options are simple.
Joint custody, which is common in New Jersey, can include many different living arrangements and residential schedules, as well as stipulations on how parents should consult one another to make decisions on behalf of their child.
If one parent is granted sole custody, the other parent can still be granted visitation rights and other parental opportunities, which vary depending on the circumstances of the custody case.
The final option, which is undefined, leaves room for any other physical custodial arrangement that the family court deems appropriate.
---
Start discussing your child custody case today. Contact the child custody lawyer serving Monmouth County at The Family Law Offices of Megan S. Murray now. Call our law firm at (732) 858-0282.
---
What Happens When Parents Disagree About Custody Arrangements?
If parents disagree on the terms of legal and physical custody, the custody case goes to a trial, where a Monmouth County judge will make a decision that protects the best interests of the child. Judges weigh several factors when making custody decisions.
How is Child Custody Determined in NJ?
Some of the factors that judges consider include:
How parental responsibilities were divided in the marriage
The relationship you have with your child and how much quality time you normally spend with them
Where your child currently lives and attends school
Where you will live following the divorce
Your employment status and income
Your ability to provide a safe and stable environment for your child
Any history of domestic abuse
As a result of these various factors, custody trials can be quite complex. Each parent may be expected to supply evidence demonstrating how they satisfy the criteria that judges consider for custody. In addition to providing legal representation, an experienced child custody attorney serving Monmouth County, NJ, can help you plan and organize evidence in preparation for trial.
At What Age Can a Child Choose Custody?
The preference of the child can also be an important factor, so long as the child is recognized to be mature enough to make an informed decision. This typically requires them to be at least 14 years old and capable of expressing an opinion.
Is NJ a 50/50 Custody State?
Yes, New Jersey is a 50/50 custody state. The law in New Jersey presumes that it is in the child's best interests for both parents to have equal physical custody. Therefore, the child should spend approximately equal time with each parent.
However, the court will not order 50/50 custody in every case. Instead, the court will consider all the factors involved in making a custody decision, including the child's wishes, the parents' parenting abilities, and the child's best interests.
The child's best interests are the most critical factor that the court will consider, including the child's age, the child's relationship with each parent, and the child's needs.
If you are going through a custody battle, speaking with our child custody lawyer is crucial. Our custody lawyer in Monmouth County can help you understand New Jersey law and represent you in family court if necessary.
Contact Our Child Custody Lawyer in Monmouth County, New Jersey Today
Megan S. Murray is a detail-oriented family lawyer with years of experience in New Jersey family law and child custody. We understand what goes into child custody disputes, and we will work with you to understand your custody options. We are determined to provide you with personalized legal counsel and skilled legal representation to protect your parental rights and secure the best custody situation for your child.
---
Megan S. Murray is an award-winning child custody attorney in Monmouth County, New Jersey. Contact us today by calling

(732) 858-0282

or send us a message using our online contact form.
---
Megan S. Murray

"Megan S. Murray is the founder of The Family Law Offices of Megan S. Murray. Megan founded her practice with a singular goal in mind: to provide quality, hands-on services to her clients. Megan has earned a reputation among her peers, colleagues and clients as a zealous advocate of the highest integrity, who achieves the best results for her clients through an intimate knowledge of the unique facts of each case and extensive knowledge of the law."

Read Full Bio

Brian R. Murray

"Brian R. Murray, Esq., of counsel to The Family Law Offices of Megan S. Murray, is a highly experienced New Jersey attorney whose practice areas have included civil litigation, real estate, complex insurance litigation, and family law."

Read Full Bio
Our Values What Makes Us Different
Equitable Approach

Megan's goal is to reach the best possible settlement with the understanding that it is equitable to all parties.

Extensive Experience

Megan's knowledge of all the nuances of the law has resulted in favorable outcomes for her clients.

Hands On Approach

Megan is dedicated to making herself readily accessible to clients through timely communication and prompt responsiveness.
Contact Our Office
Whether you have questions or you're ready to get started, our legal team is ready to help. Complete our form below or call us at (732) 858-0282.